athra
It's almost Christmas! Feeling the Christmas spirit came a little bit late this year, but about a week ago I started to finally
really
feel the mood. I'm excited for the next few days with family, friends, good food, and presents :) I actually think I did really well this year on gifts, too; I love giving gifts, but a lot of times I don't feel particularly great at finding things for people. This year I just feel anxious for people to finally open them ;)
So in light of holiday spirit, on the 19th I went out to Celebration with

barbed_whispers
,

momebie
, and

theemdash
to see fake snow and lights and such. It was really nice, especially to actually get out of the house and see friends that I don't hang out with nearly often enough :)
Have a couple of pictures under
the cut...
See, fake snow! Looks very pretty when it's falling, even if looked pretty gross on the ground afterward haha.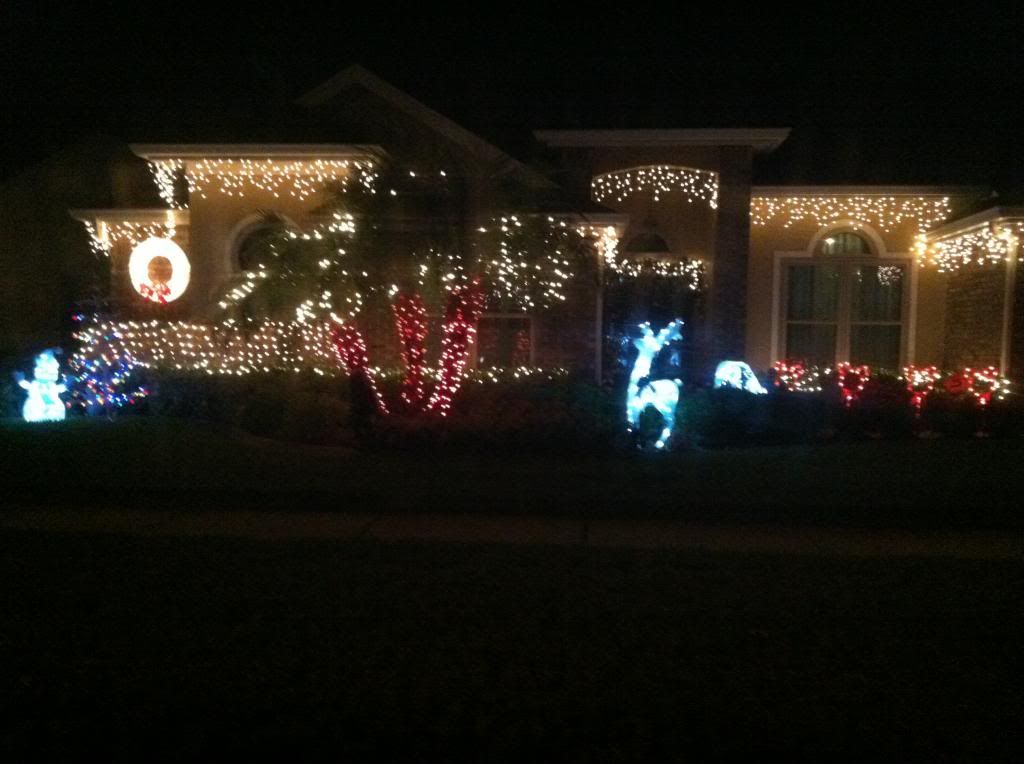 Christmas lights! I especially love the patronus in this yard ;)
Other than Christmas things, life has been pretty standard. A lot of job searching and playing wow and learning to get better at baking, thrown in with some tv watching (been obsessed with Leverage lately) and learning how to knit, thanks to

lonelyarcher
. I think my scarf is coming along quite well! Here, actually, have
a picture of that, too...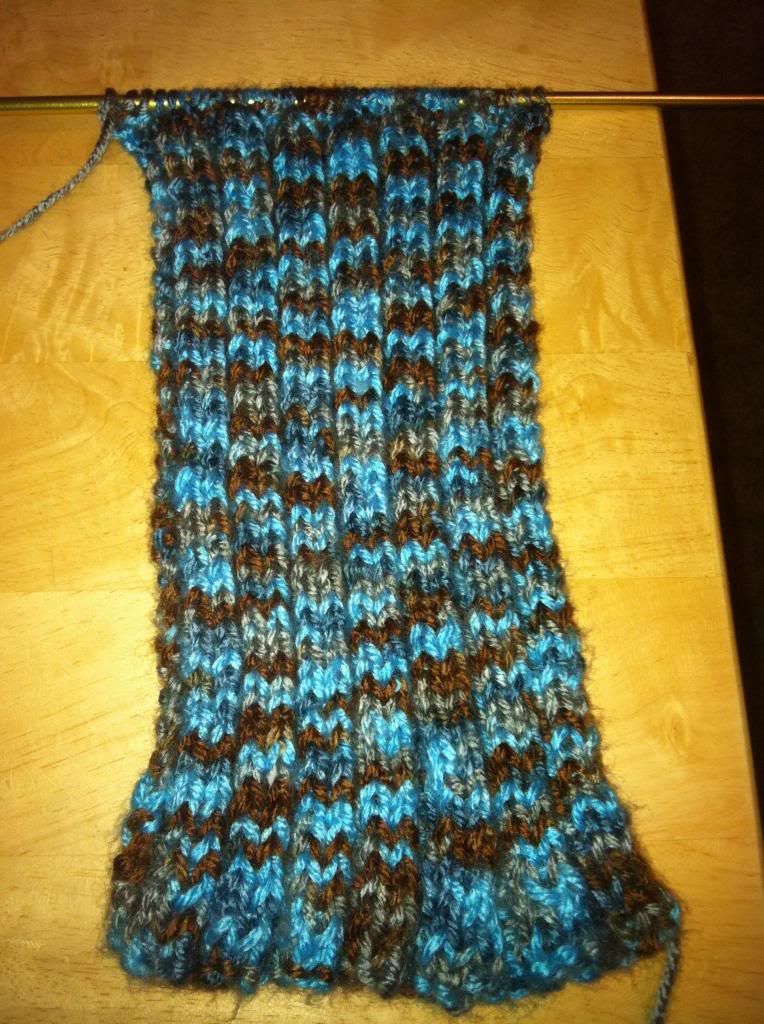 Yay scarf! It's a bit longer than that now, maybe 1/3 of the way done. I love the colors on it!
Coming up after Christmas: celebrate the birthdays of

imthelobster
and

dragonmountborn
, get my ass back to Universal before the new year, probably hide in my cave for new years eve, and start to get craftier in 2013. (I really do like being creative, and I don't use my creativity enough. I feel like I'm losing it a bit from lack of use, so definitely need to fix that.)